Upcoming Events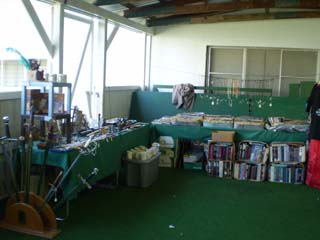 We are planning to attend the following events:
<
Con+Alt+Delete, December 15-17, 2017, Hyatt Regency O'Hare, Rosemont, IL (Chicago northern suburb).
AnimeZap!, January 5-7, 2018, Embassy Suites, East Peoria, IL.
Ohayocon, January 26.28, 2018, Greater Columbus Convention Center, Columbus, OH
KanpaiCon, February 9-11, 2018, Hotel RL and CoCo Key Water Park, Omaha, Nebraska
Indiana Comic Con, March 30-April 1, 2018, Indiana Convention Center, Indianapolis, IN
Grand Rapids Comic Con November 9-11, 2018, DeVos Place and Amway Grand Plaza, Grand Rapids, Michigan
New events will be added as they become definite.
Last updated November 23, 2017.